___ A simple and cozy apartment of a young family.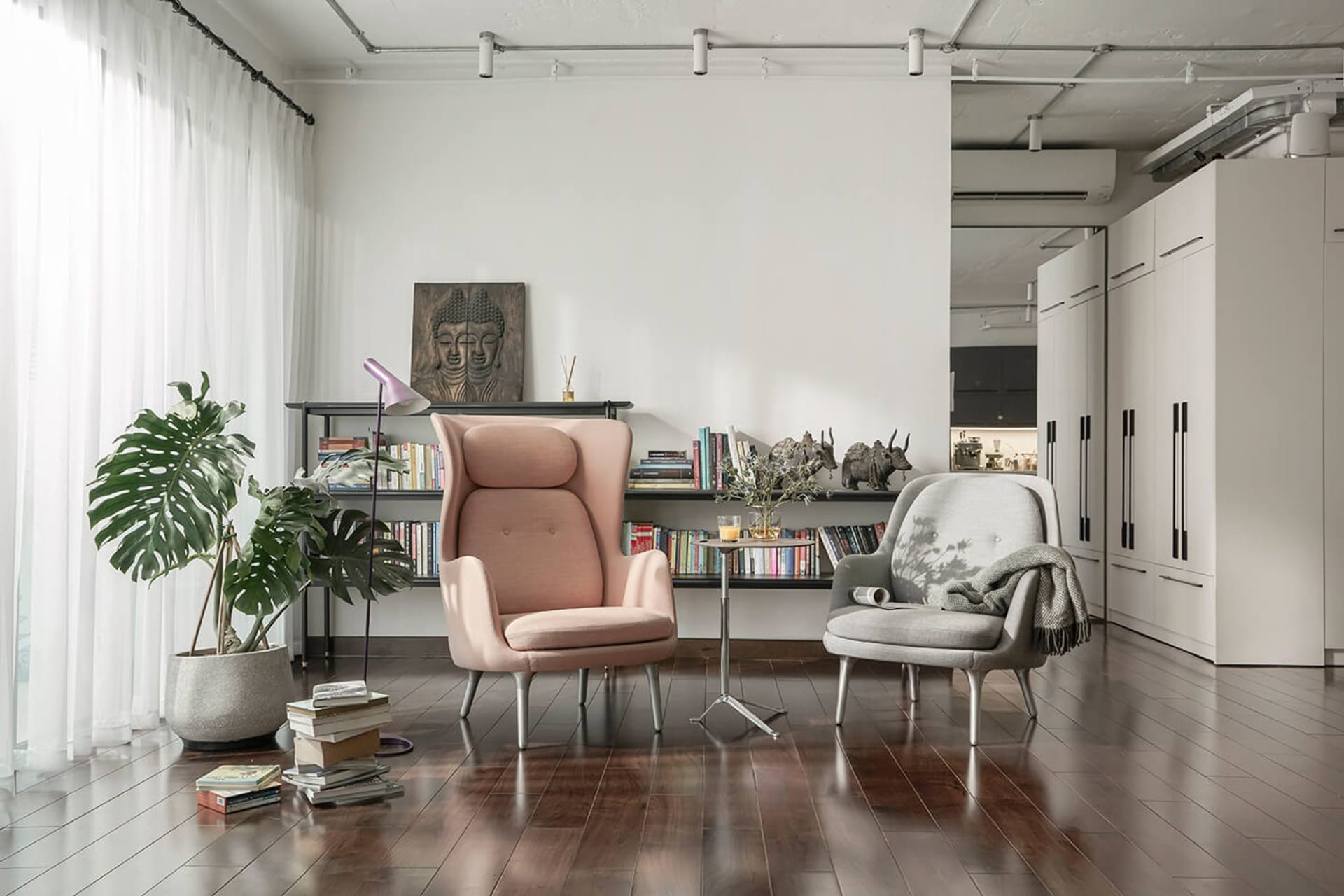 A home is a place that reflects precisely the owner's lifestyle and attitudes, showing the way they perceive and interact with their surroundings. The cozy Riveria Point Apartment is a notable project that nanoHome had the honor to cooperate with Hieu Le to create a beautiful living space for the homeowner. We thoughtfully selected and filled up the 147 square meter apartment with renowned Scandinavian pieces of furniture, decorative and architectural lighting solutions to meet the couple's basic needs and personal taste, adding to the sense of refinement.
The apartment is a harmonious whole where two personalities become one, industrial style intertwined with classic Nordic designs. Spotted in the living room are the perfect duo of RO chair and Fri chair from Fritz Hansen, showing the couple's contrasting favorites. Besides two chairs are the charming yet functional side table Little Friend and Louis Poulsen's iconic AJ floor lamp for reading. Although there is no grandeur sofa corner, the adjoining dining room can welcome special guests in atmospheric get-togethers. The Superellipse table from Fritz Hansen, centrally placed in the kitchen, is an ideal dining table with rounded edges designed to maximize a more extensive dining arrangement. Colorful Series 7 chairs are a focal point that adds a splash of color to the warm kitchen and brights up the whole room. The minimalist and calming bedroom in white painted walls is decorated with two Flos IC table lamps, each distinctive to make a difference. The furniture and decorative lights are carefully curated, following the customer's preferences to create a meant place for them.
The apartment has large windows and a generous balcony full of natural light. Therefore, the house itself does not need many lamps, just enough to offer general light and enhance the striking interior. By that, our lighting team created a suitable architectural lighting system. The light tracks match tones with the ceiling color to help the ceiling appear airy and higher. nanoHome evaluated based on the different purposes and conditions of the rooms to choose the suitable lamps with appropriate functions. Bathroom lighting must be used for high humidity, ensuring product longevity for the owner to have a high-quality light experience.
The Riveria Point Apartment is a brimful project that we put our heart and soul in every corner. By bringing the very best to our customers, we want homeowners and whoever visits to get inspired and enjoy every moment relaxing.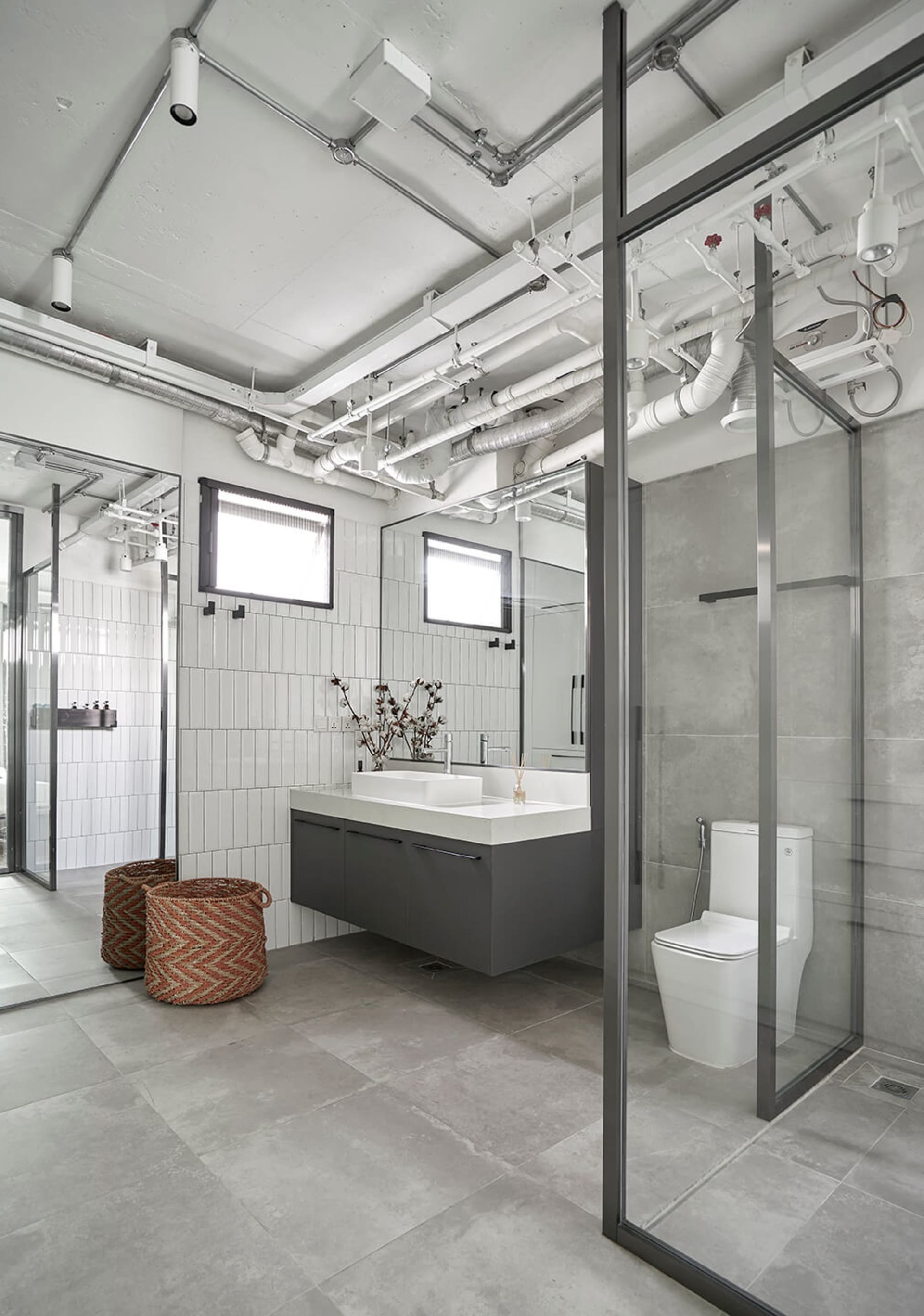 Location: Ho Chi Minh
Project completed: 2020
Interior design and concept: Hieu Le
Photographer: Do Sy
Category: Home Living | Apartment
Products:
Fritz Hansen RO Lounge Chair
Fritz Hansen Fri Lounge Chair
Fritz Hansen Little Friend Side Table
Fritz Hansen Ikebana Vase
Fritz Hansen SERIES 7 Chair
Fritz Hansen Superellipse Table
Louis Poulsen AJ Floor Lamp
Smart TV Samsung The SERIF
Interior Design Solutions
Lighting Design Solutions
Reference: